Fall is here and pumpkins will soon take their rightful place on porches across the country, but not before they have some major work done. While many keep it simple with a traditional
jack-o'-lantern
face and toothy grin, others elevate pumpkin carving to an art form with highly intricate designs that express their individuality.
For sports fans who want to immerse themselves in the spirit of the season, try a unique pumpkin carved in the likeness of your favorite team, sport or athlete. With a little imagination, creativity and the right carving tools, the possibilities are endless. Here are a few examples to inspire your pumpkin pride: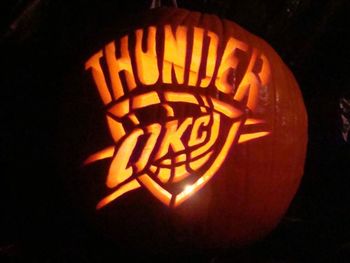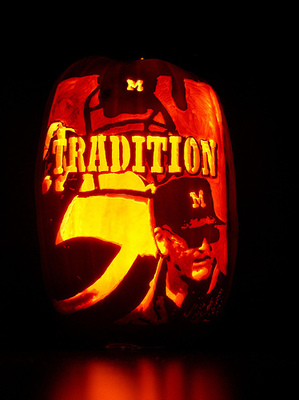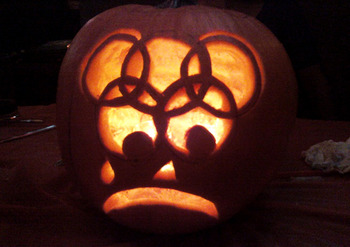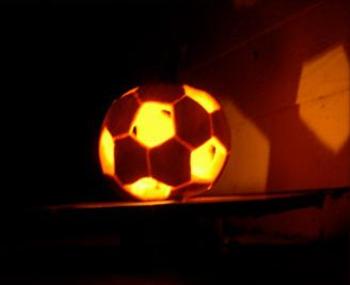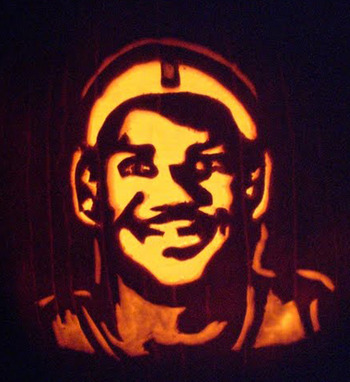 Need some help carving your own creation? Get started with one of these pumpkin carving kits in your favorite
NFL
,
NCAA
,
MLB
or
NHL
team!
How are you going to carve your pumpkin this year?
XO,
The Style Ref