When you hear the word, "grill," these two images probably come to mind:
If you're hungry...
For those who aren't familiar with the popular definition of the term, "
grill
," it refers to a mouth insert that goes over your teeth, typically adorned with diamonds and/or precious metal. Popularized by hip hop culture and rappers like
Paul Wall
(pictured above), these custom mouthpieces can cost as much as a car and be twice as shiny.
Team USA Olympian
Ryan Lochte
has already won gold, but it's the metal in his mouth that's getting all the attention. When he recently won gold at the
London 2012 Olympic Games
in the 400-meter Individual Medley, he debuted
a $25,000 red, white and blue diamond-encrusted American flag grill
, custom-made by rapper turned jeweler Paul Wall.
Lochte
's love of grills is well-documented, so TSR had to see what other styles he sported over the years. As it turns out, there were quite a few, but in all honesty, grills never looked so good.
TSR Presents The Many Grills of Ryan Lochte: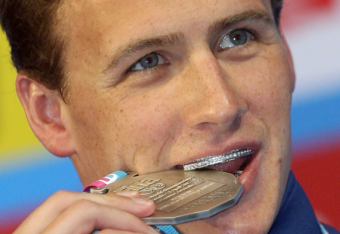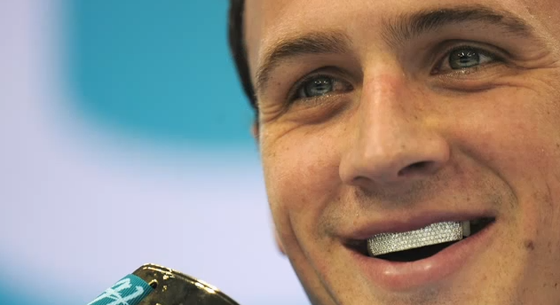 What do you think of Ryan Lochte's passion for grills?
XO,
The Style Ref
P.S. - Ryan Lochte turns 28 today, so TSR wishes the Olympic swimmer a Happy Birthday! Here's hoping you can celebrate with a few more medals!